For the second year running, AXA ART was ranked 1st for Overall Service out of a total of 16 (U)HNW insurers as voted by brokers in the Highpoint Consultants 2018/19 market survey. Further notable achievements include 1st for Cover & Claims and, for the third year running, 1st for Underwriting.
Another fantastic set of results, with improvements across the board that reflect AXA ART's continued focus on what its brokers have asked for: flexibility of cover, quality of underwriting and consistency of rates; faster and clearer documentation and a first class claims service.
The chart and table below indicate comments from those participating in the market survey, AXA ART had very few negative comments and a fantastic result of over 94% positive.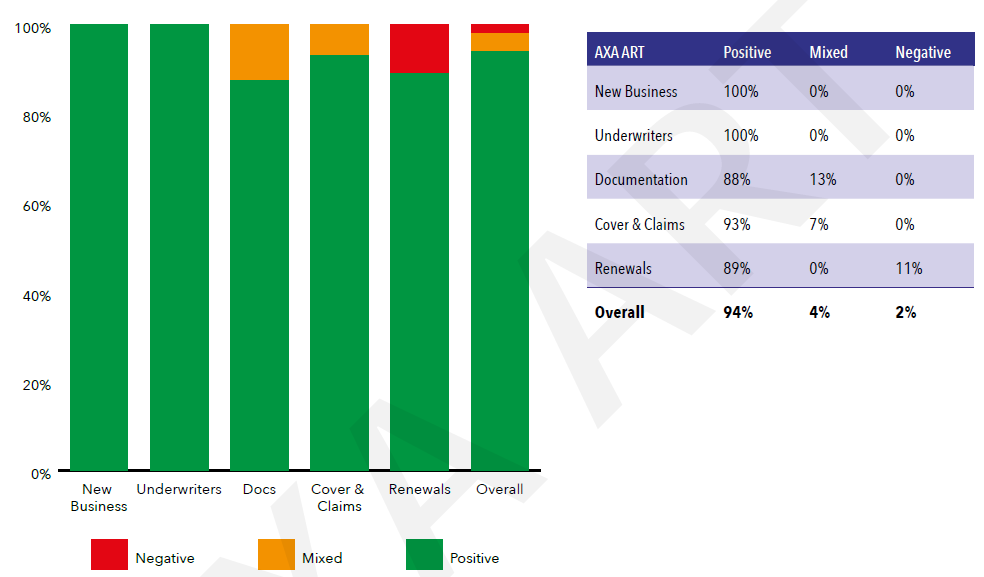 AXA ART, along with our new colleagues from XL, will continue to develop the offer and deliver service in line with your expectations and your customers' requirements.
Thank you for your feedback and we look forward to working with you in 2019!